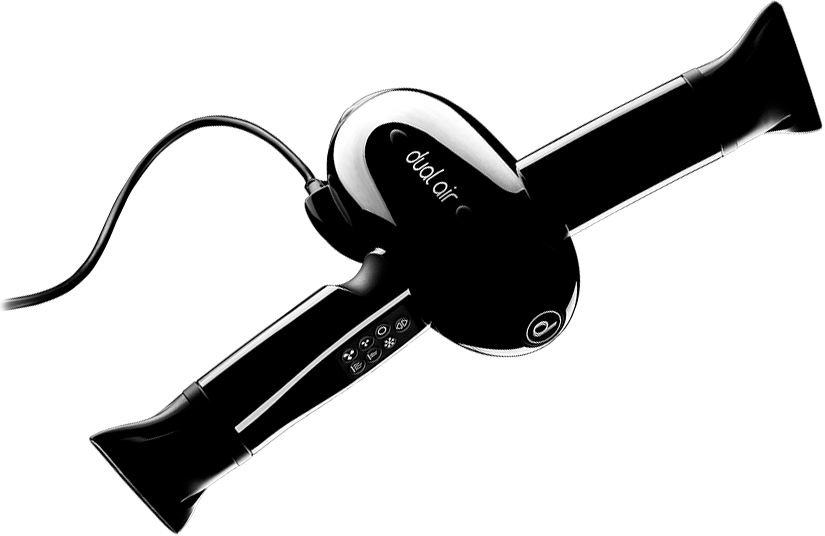 Dual Air™ T1
A New Work Day is Here
One where your neck and shoulders are no longer tired and inflamed. Where hair drying is not only comfortable, but also fun. Dual Air™ T1 is what happens when engineering meets love for the hairdressing profession.
Possibly the World's Best Blow-Dryer
.
Simply Balanced
Size isn't all. Due to the grip, the Dual Air™ T1 lies perfectly balanced in your hand – and gives its user a more comfortable working position. It feels lighter than expected and follows the movement of your arm. Every time you move with the Dual Air blow-dryer, it feels like you are the conductor of an orchestra. Let every hairstyle become your perfect symphony!
Optimized Drying Capacity
Your health is important, but so are excellent results. The Dual Air has a 1700W AC motor, ionizing technology, and a smart, adjustable nozzle that lets you reach the hair roots easily. It creates even heat distribution, perfect volume, and a result your clients will love.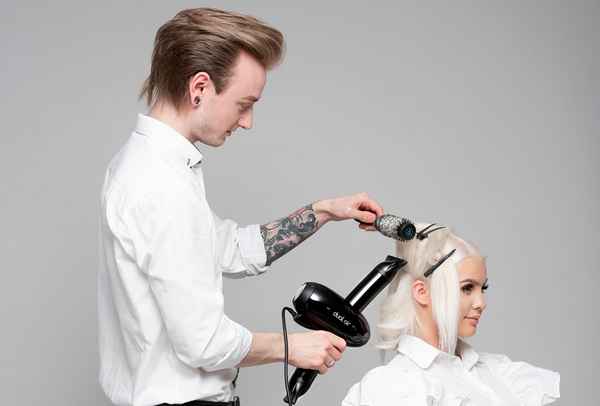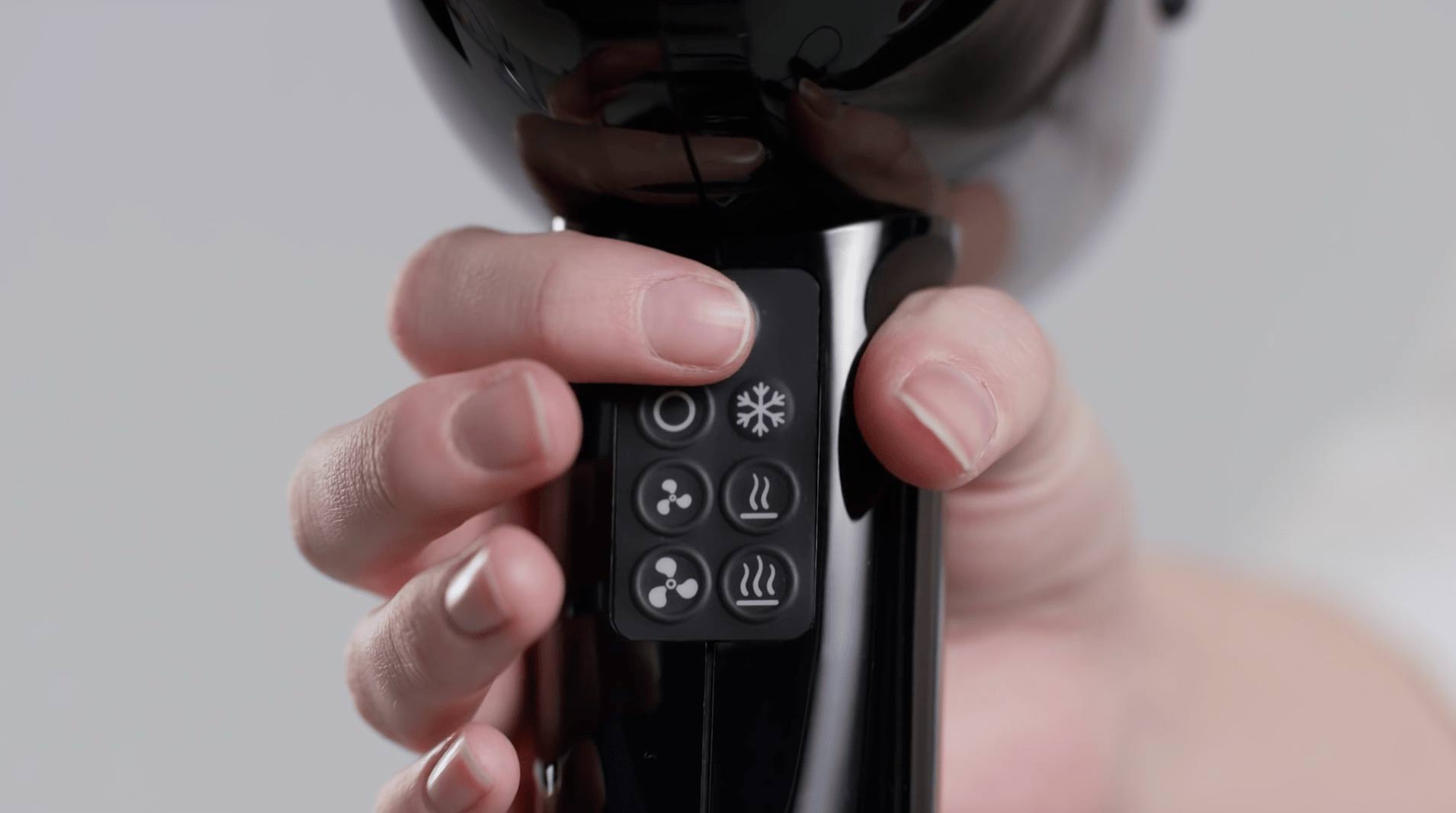 Intuitive Controls
Dual Air™ is equipped with an easy-to-use touch panel that gives you full control at your fingertips. You have access to all functions – with only a light touch.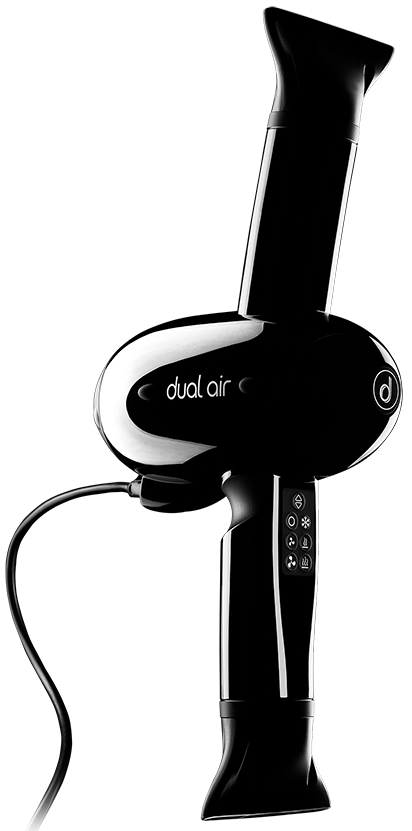 Pleasant Sound
We believe that volume belongs in the hair, not in your blow-dryer. The engineers who worked on the T1 made sure that the noise level was adjusted to a gentle and pleasant frequency level. No more piercing noise in your ears!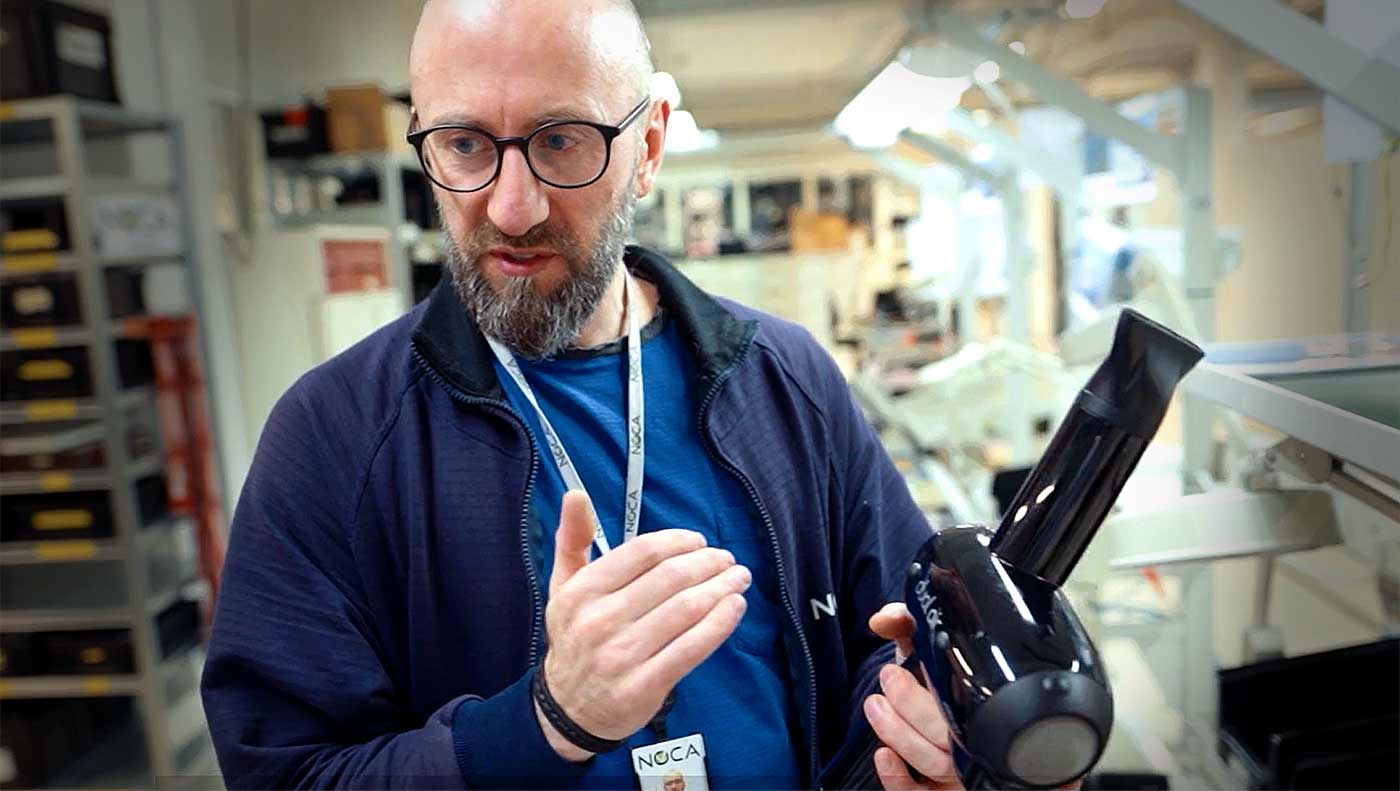 Developed in Norway – for Professionals
Blow-drying in a salon is a world of difference from blow-drying in your bathroom. Dual Air is the first blow-dryer that is developed especially for professional hairdressers and hair stylists. We know their specific problems and have done something to combat them. The blow-dryer is designed and produced in Norway.
Double the Output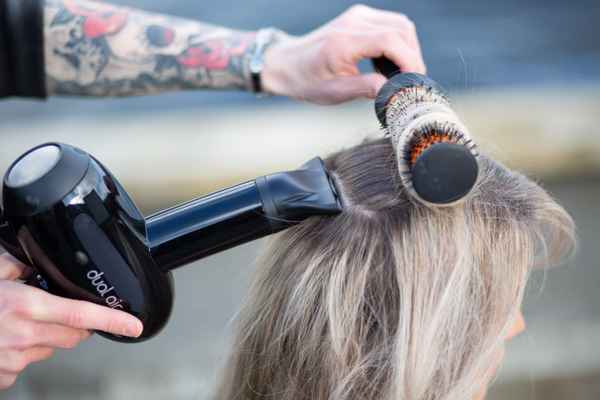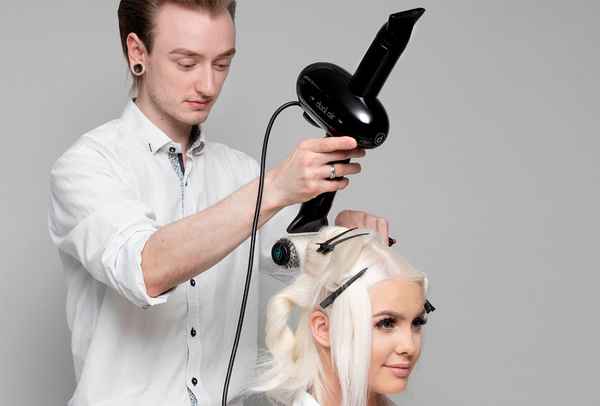 Due to the dual headed design, you can easily dry and style the hair from both sides. This helps you increase productivity and achieve excellent results.