Dual Air™ T1 Ergonomic Blow-Dryer
←
→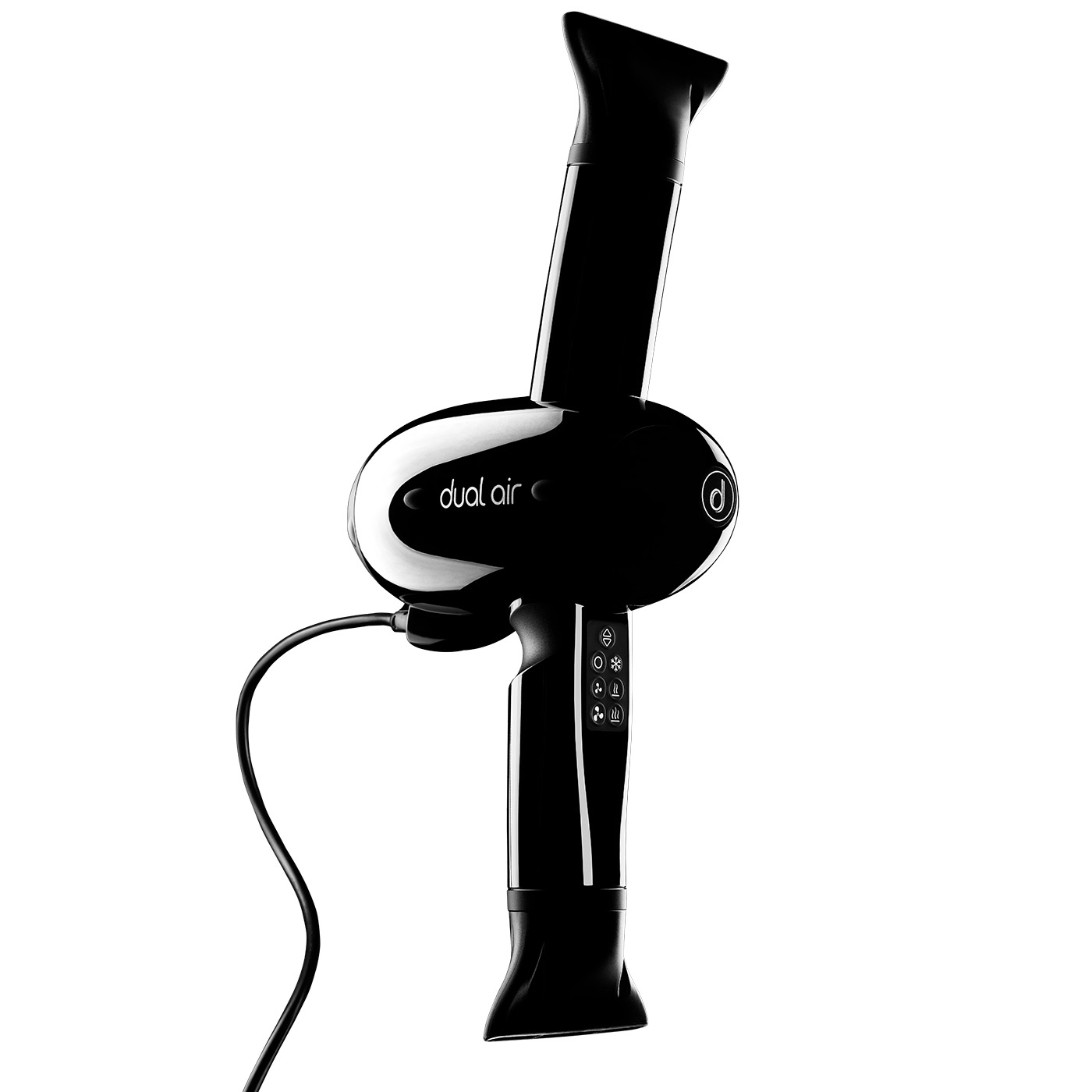 Dual Air™ T1 Professional Blow-Dryer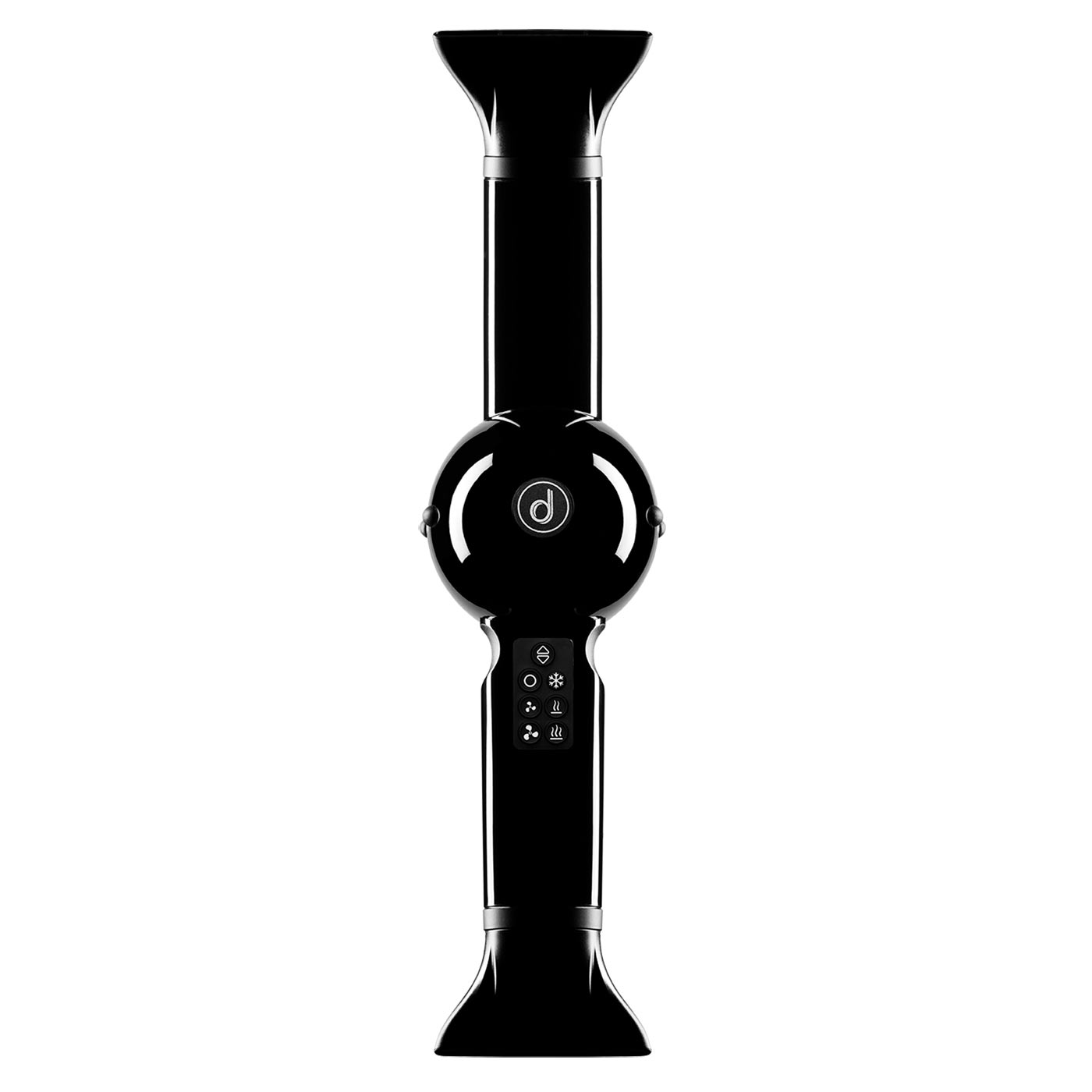 Dual Air™ T1 (front with touch controls)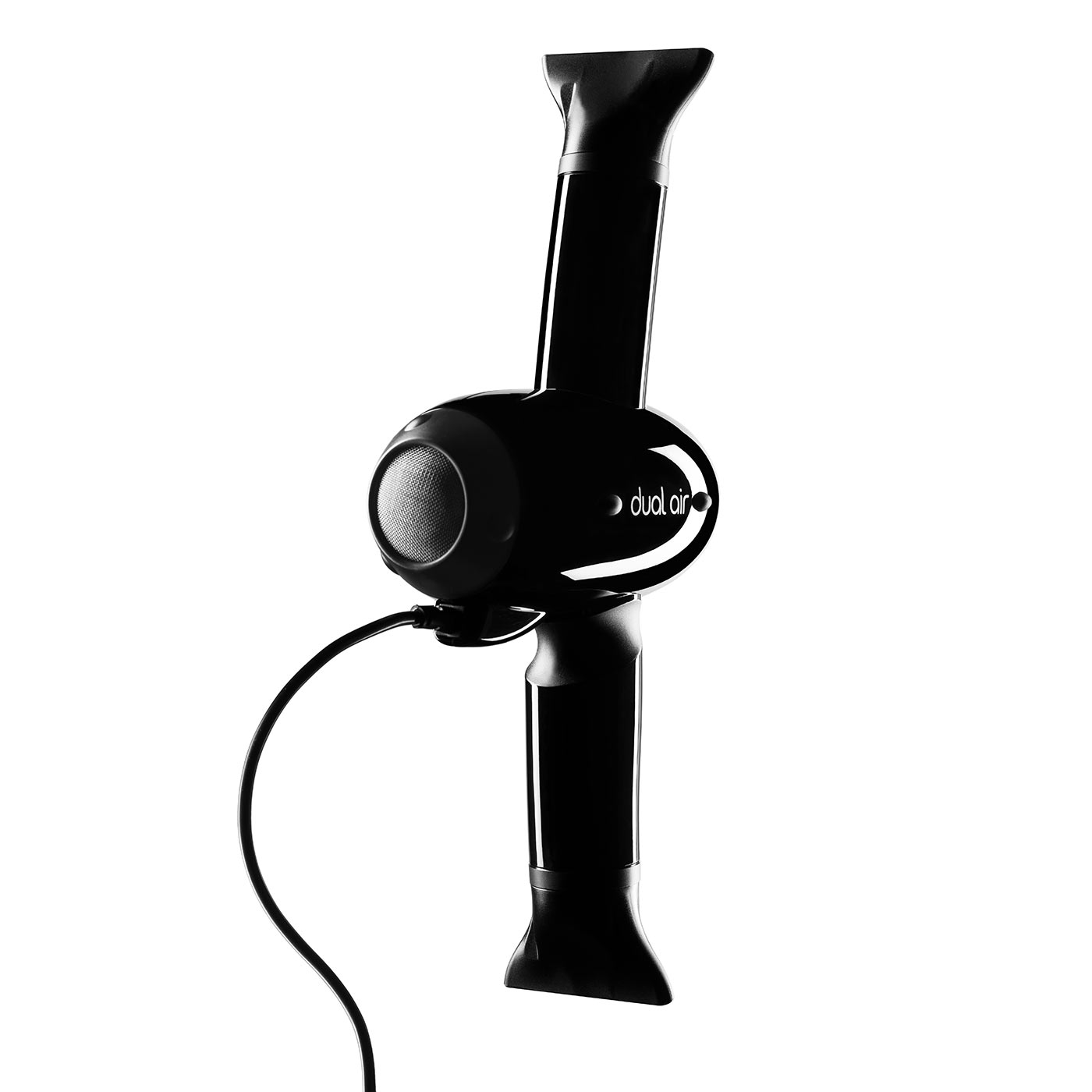 Dual Air™ T1 (back)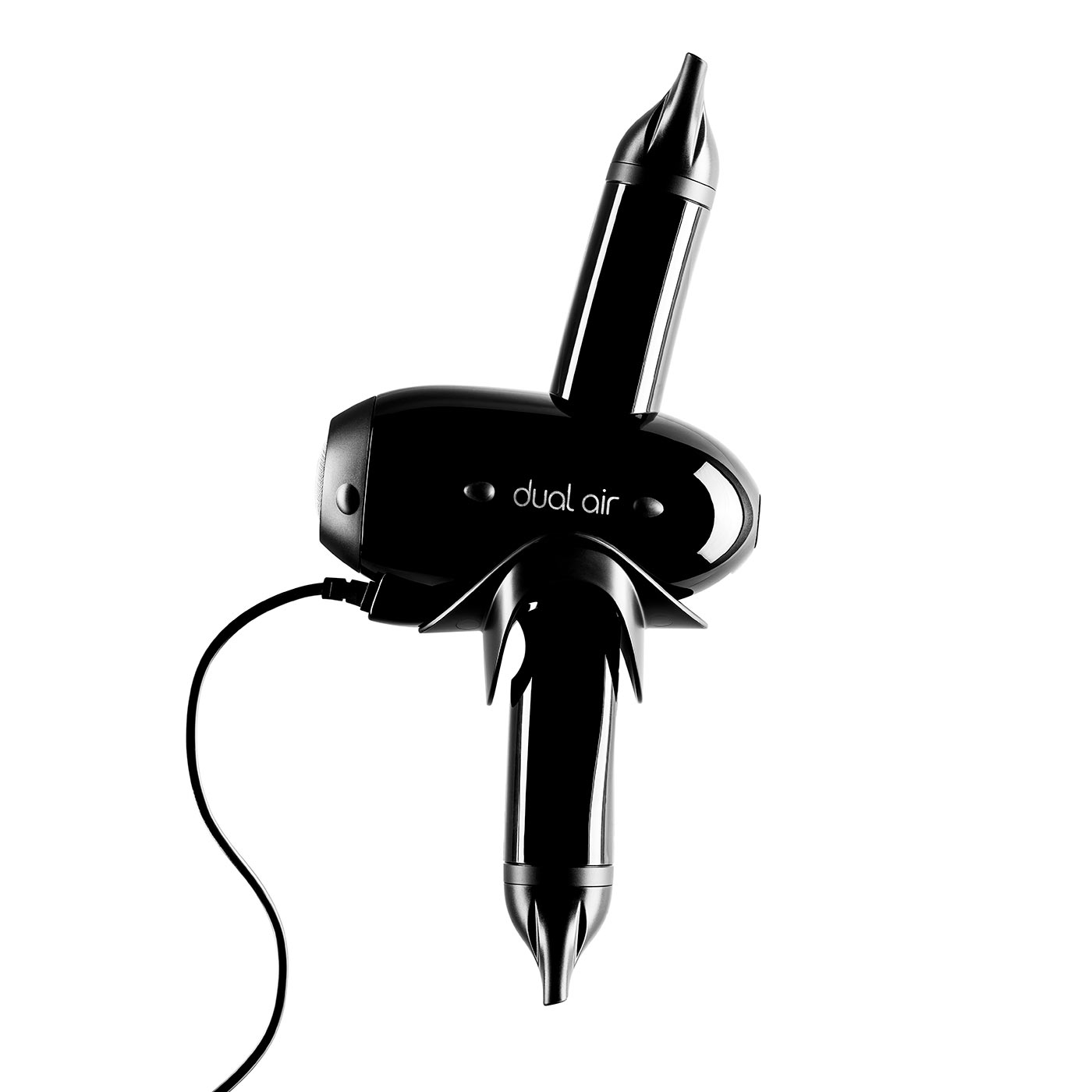 Dual Air™ T1 (profile)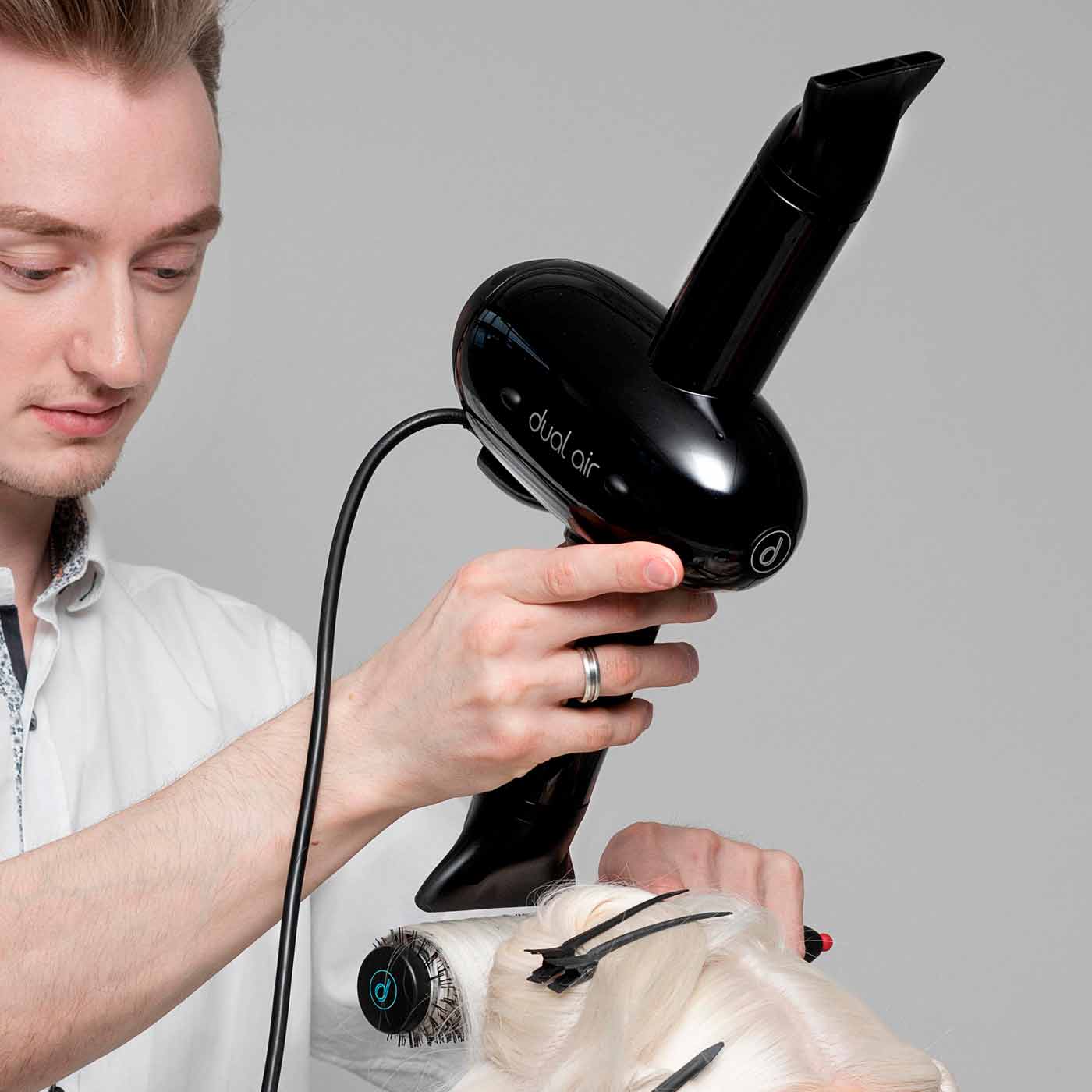 Dual Air™ in action
The Dual Air™ blow-dryer's groundbreaking and ergonomic design features bi-directional airflow and supports your daily workflow by giving you better body positioning. It reduces fatigue and increases manoeuvrability, helping you achieve brilliant results for every client.
NOK 4,850.00 excl. VAT
Recommended Accessory: Dual Air Wall Cradle
Looking to buy a larger quantity? Get in touch for a discount.
Avoid Risk of Repetitive Strain Injuries (RSI)
Facilitates Ergonomic Working Positions
Reduces Shoulder and Neck Strain
Reduces Dangerous Arm Positions by 73% * on Average Compared to Conventional Dryers
Technical Specifications
1700W High Durability AC Motor (220 V)
Effortless Grip
Double Precision Nozzles
Optimized Ionized Drying Technology
Even Heating and Low Power Consumption
Intuitive Frontal Touch Panel
Intelligent Software
Gentle Sound Volume and Frequency
Easy to Clean Air Intake Filter
3 Meters/9.8 Feet Cable
Weight: 645 gram
Designed and Produced in Norway
*) Research report from SINTEF, 2021. Outlets and voltage differ internationally. This product may require an adapter or converter for use in your destination.